ASMR4
ASMR4 is a small-run conversation. A conversation between 4 photographers in the form of a book. 16 page signatures.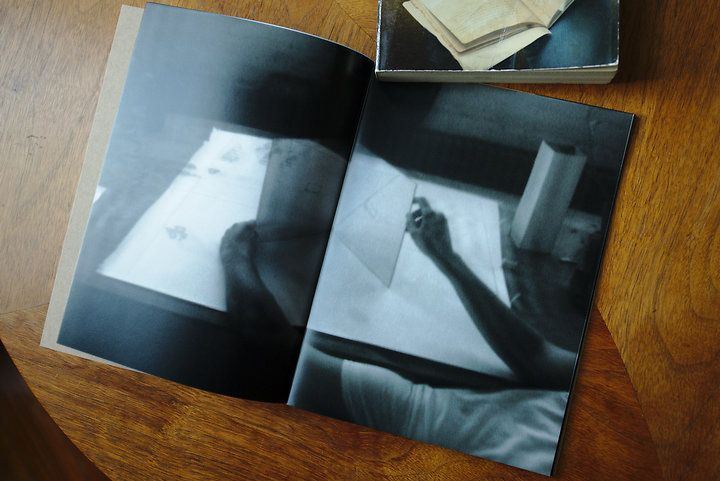 The first volume of this experiment is a sequence taken from Adam Putnam's film project Reclaimed Empire (Deep Edit) 2008-2016, an ongoing series comprised of over 80 fragments and short video works. The title, initially an overt nod to Warhol's Empire, speaks less about homage, and more to the notion of a constant return to repeated subject matter - a gaze that never leaves, that stares un-blinkingly – mechanically - at the same subject. "This was my Empire, comprised of whatever was on hand in my studio, sculptural fragments, broken mirrors, architectural models and other detritus…"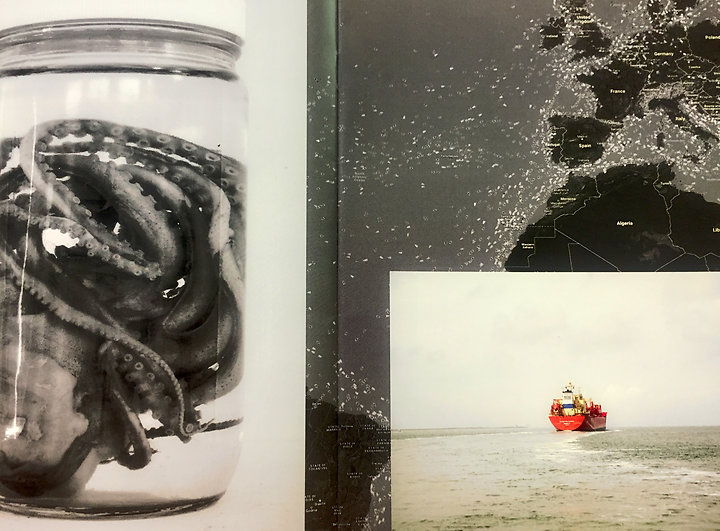 The second volume features a selection of images by Victoria Sambunaris from her project Trafficking. The work addresses the petrochemical and industrial cargo trades and the effect they have on marine habitats. Sambunaris is a project-based photographer who organizes her life around annual road trips across the American West, equipped with nothing but a 5x7 wooden field camera, camping gear, and a few months supply of canned sardines and crackers. The large-scale photos of the contemporary American landscape tell a conflicted story in geographic, economic and cultural terms. The current work stems from Sambunaris' invitation to the Galveston Artist Residency and her collaboration with National Oceanic & Atmospheric Administration marine biologist Kristopher Benson in 2015. The collaboration allows a more comprehensive scientific perspective and alludes to the expansion of global markets and the intensification of consumption worldwide.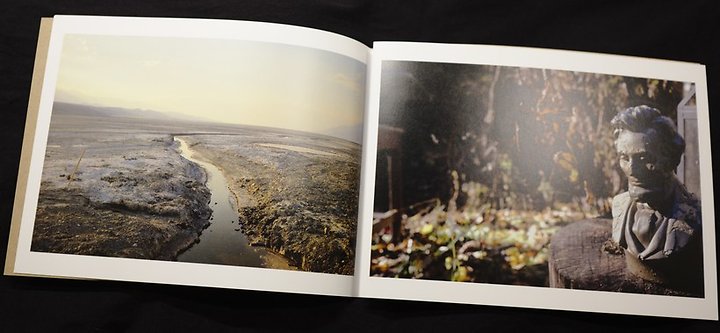 The third volume features new images by Dan Torop from his project Lone Garden, Lone Lake. Dust, weeds and other castaways make up the universe of Dan Torop's recent work. Torop spent over a year photographing the back garden of Spoonbill Studios. While documenting seasonal changes in the slow shift of light and foliage, he has been thinking about weeds: fast-growing, fast-seeding plants that thrive in bad soil and outpace all efforts at cultivation. Alongside the garden are images of Owens Lake in California — nearly gone — drained by a Los Angeles aqueduct. What remains is perhaps the largest source of dust pollution in the country, in a valley from which so much has been displaced.
ASMR4 v.1, Reclaimed Empire, v.2, Trafficking, and v.3, Lone Garden, Lone Lake, are available for purchase ($10 each) at Spoonbill & Sugartown in Bushwick (99 Montrose Ave., Brooklyn, NY). Send $13 (US shipping included) via Paypal to sales@asmr4.net to make an online order for a book. Write a note to that address to inquire regarding paying by check, international shipping, or purchase of multiple copies.
ASMR4 is co-edited by Katie Murray, Adam Putnam, Vicky Sambunaris and Dan Torop.